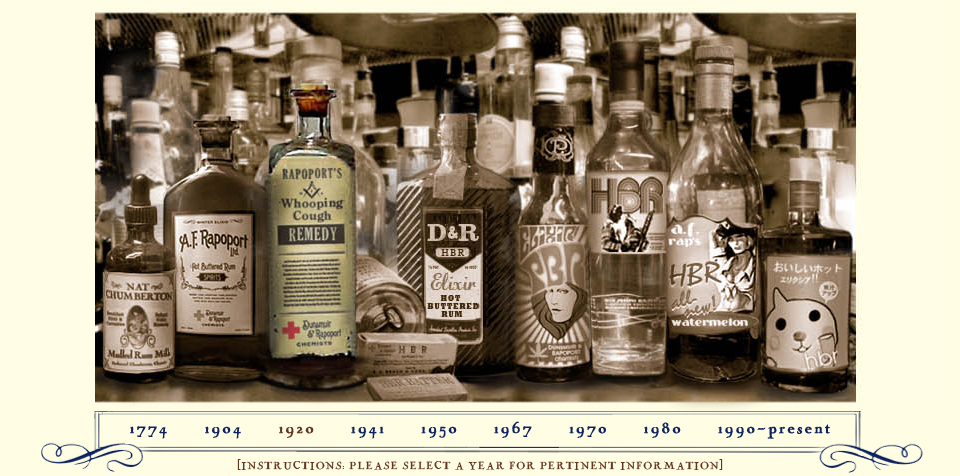 "PROHIBITION"

The ratification of the 18th Amendment begins 13 years of what is colloquially known in the United States as "The Noble Experiment" (and what was known by Dunsmuir & Rapoport as "The Dumbest Fucking Idea Ever." Additionally, Dunsmuir is known to refer to Carrie Nation as "That frog-mouthed bitch.") Not to be deterred by "laws" the company is about to see its most profitable decade in its history.


"HOT BUTTERED BATHTUB RUM"

HBR kits fly off the shelves. It becomes widely known that the ingredients in the company's batter can offset both the taste, and the hangovers of bathtub rum and questionable speakeasy spirits. Dunsmuir cleverly offers free day-care in her chain of drug stores, all the while packing up baby carriages with "infant-shaped" bottles of bootleg HBR rum. Rapoport, meanwhile, designs a myriad of new medicinal products, such as "Whooping Cough Drops," "Baby Cream," Feminine Ointment" and the bizarre "Gentleman's Salve." All filled with high doses of HBR batter and bathtub rum.